Third and Valley
Third and Valley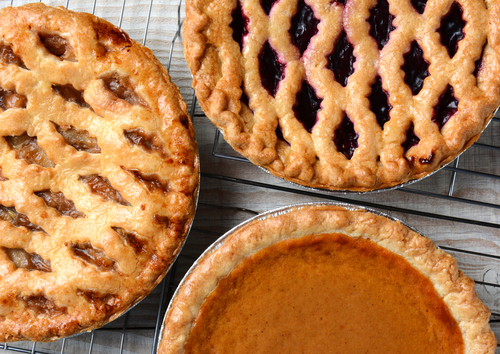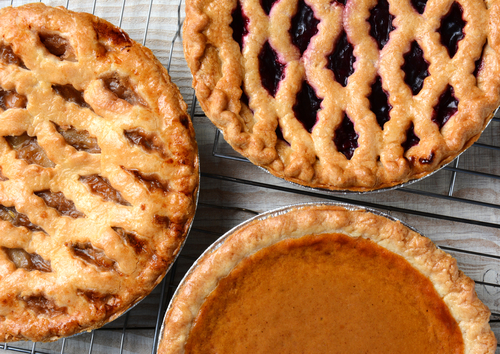 Satisfy That Sweet Tooth on Thanksgiving Day Thanks To These Local Pie Shops
November 14, 2018
Thanksgiving is coming up on Thursday, Nov. 22, and we're all ready for the big feast full of turkey, stuffing, mashed potatoes and cranberry sauce. However, for those with a sweet tooth, there's an even better part of Thanksgiving – dessert!
Thanksgiving desserts typically are full of pies in every variety, including pumpkin, apple and mince. Luckily for us here in South Orange, our area is full of tasty pie shops, which will certainly come in handy after you've already spent hours cooking Thanksgiving dinner!
If you want to keep your guests happy after the main meal is over on Thanksgiving Day, then make sure you stop by these bakeries well before the big day. Hurry though, they're taking orders as soon as possible!
Cait & Abby's Daily Bread, located at 15 Sloan St, South Orange which is a five minute walk from your Third and Valley apartment, has worked to provide their customers with homemade baked goods and a friendly atmosphere for more than 20 years.
If you're looking for some tasty pies, Cait & Abby's Daily Bread offers them in varieties of apple, cherry, blueberry, pecan and even key lime if your guests are feeling especially tropical on Thanksgiving Day!
The Pie Store, located at 100 Watchung Ave, Montclair which is about 20 minutes from your Third and Valley apartment, is a bakery specializing in savory and sweet British pies, as well as groceries imported from the U.K.
These pies are moist, flaky and have delicious crusts stuffed with flavorful fillings like chana masala, steak and mushroom and chicken curry. Plus, large and small sizes are available which gives you the option to share different fillings and styles.
15 Sloan St, South Orange, NJ 07079
(973) 763-2229
100 Watchung Ave, Montclair, NJ 07043
(973) 744-4424
Back To Blog