Third and Valley
Third and Valley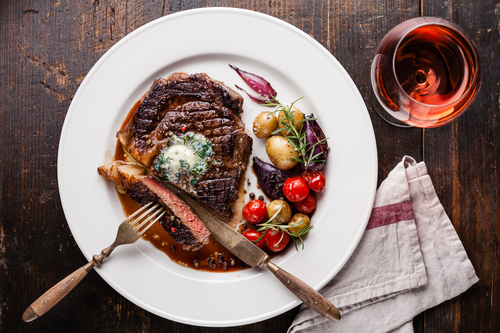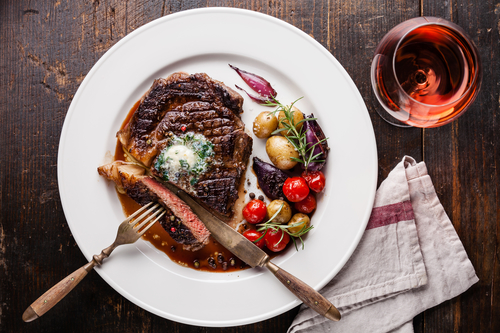 Take Dad to These Local Steakhouses on Father's Day
June 13, 2019
Father's Day is coming up on Sunday, June 16, and we're ready to celebrate the man that taught us how to fish, how to drive and what to say to that school bully! If you haven't made Father's Day plans yet, don't worry – there are plenty of places to take Dad for a meal he will love.
Most dads love a juicy steak, and here in South Orange, we have no shortage of amazing steakhouses that will make Dad glad that he didn't stay home to grill on Father's Day. Check out these eateries for the holiday near your Third and Valley apartment!
The Essex House, located at 525 Northfield Ave, West Orange which is a nine minute drive from your Third and Valley apartment, is a classic restaurant and bar serving steak, seafood and brunch in an elegant, antiques-filled space.
The Essex House is adorned with ornate rich wood carvings, beautiful authentic details, and original Victorian antiques, which evoke a special feeling of the Golden Age of America and propel you back to the "Roaring Twenties." They've also been dedicated to fine dining for over 40 years, and has enjoyed being a part of all their customers' celebrations and everlasting memories.
Nero's Grille, located at 618 S Livingston Ave, Livingston which is a 12 minute drive from your Third and Valley apartment, is an upscale steakhouse featuring chops, fish and salads, plus Italian favorites and a bustling bar scene.
Their three separate dining rooms and their outdoor terrace provide a warm, unpretentious intimacy where you will enjoy their superb American and Italian fare, while their bar area buzzes with the energy of people gathering over a favorite martini or a glass of wine from their award winning wine list.
525 Northfield Ave, West Orange, NJ 07052
(973) 731-2222
618 S Livingston Ave, Livingston, NJ 07039
(973) 994-1410
Back To Blog